_February & March 2020
• 29 February 2020
• ELEMENTAL II
Composition by Eliane Radigue, for solo bass
bass : Kasper T. Toeplitz
_SPARKLING SOUND_
21:00 Jørgen Teller & The Empty Stairs
(JT, Henrik Olsson, Søren Gorm, Tomas Ortved)
22:00 Marcela Lucatelli
22:45 Kasper T. Toeplitz
at
MAYHEM KBH,
Ragnhildgade 1
2100 Copenhague, Danemark
• 4 March 2020
• Teller & Toeplitz
Presentation of the new CD-project mixes and mini-concert
19:00 Jorgen Teller & Kasper T Toeplitz
Petról Kaffe & Gear
 Istedgade 58
Copenhagen, Denmark
• 9 March 2020
• Evaporation impaire
Duo Didier Casamitjana, percussions & Kasper T Toeplitz, bass
_Les lundis de L'impair
à Caracol, studio du Surnatural Orchestra
theatre de L'échangeur
5 av du Général De Gaulle
93170 Bagnolet
19:59 - jauge limitée à 19 personnes !!
réservation : impairs@surnaturalorchestra.com
• 14 March 2020
• Comme à la radio
Performance sous casque de David Jisse avec Kasper T Toeplitz (basse & Tam)
Festival BIME du GRAME, Lyon
le 14 mars, 16:00 & 17:00
• 27 March 2020
• Topographie des Ruptures
solo Bass Kasper T. Toeplitz
festival Les Frénétiques
La Casa Musicale, Perpignan
• 28 March 2020
• Kill
Kasper T. Toeplitz (basse) Vomir (guitare), Gael Angelis (batterie), Zofie Taueber (voix), Unglee Izi (électronique) , Andy Bolus (électronique)
CROUX festival
espace B, Paris
*******************************************
• et toujours - jusqu'au 20 décembre 2020 :
• Pour Te Rejoindre
Création audio/video Immersive inspirée de l'oeuvre peinte de Judith Bartolani
 "Les funérailles de Sara"
Textes et dessins: Judith Bartolani
Video: Dominik Barbier
Image: Anne Van den Steen
Musique: Kasper T. Toeplitz
Esplanade de la Tourette, 13 002 Marseille
vernissage le 19 décembre 2019
ouvert du 20 décembre 2019 au 20 décembre 2020
************************
nouveaux CDs:
• Interférences
_Cello_Titan (violoncelle et live-electronics ; cello Brice Catherin)
_Reflux-Reformation (percussions et live-electronics ; percussions Tom de Cock)
_Secteurs d'interférences (flûte et  live-electronics ; flûte Erik Drescher)
Compositions et live-electronics : Kasper T . Toeplitz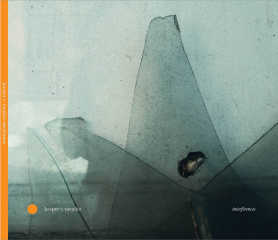 • Formanex 20 years of experimental music
_a box of 10 CD's and 20 years of FORMANEX's (the group set up by Julien Ottavi, Anthony Taillard and Emmanuel Leduc) work in experimental music. Different compositions by people such as AMM, Christian Wolff, Keith Rowe, Ralf Wehowsky, John Tilbury, Phill Niblock, Onnsemble, Seth Cluett, Radu Malfatti, Michael Pisaro, Julien Ottavi and myself.
The CD #9 is all my work, with two pieces, "SZKIC" and "Demonology #11"
the box was released on Mikroton