_February 2020
• 10 Février 2020, 19:30
• Terres Brulées
Première approche d'une composition pour Piano et clavier ROLI
Composition : Kasper T. Toeplitz
Piano : Gabriella Smart

Narratives Across Continents - works from Europe and Australia
19:30 Cité Internationale des Arts
18 rue de l'Hotel de Ville, 75004 PARIS
++++++++++++++++++++
aprés la résidence à La MUSE en Circuit
new web-page
++++++++++++++++++++
• et toujours (jusqu'au 20 décembre 2020 :
• Pour Te Rejoindre
Création audio/video Immersive inspirée de l'oeuvre peinte de Judith Bartolani
 "Les funérailles de Sara"
Textes et dessins: Judith Bartolani
Video: Dominik Barbier
Image: Anne Van den Steen
Musique: Kasper T. Toeplitz
Esplanade de la Tourette, 13 002 Marseille
vernissage le 19 décembre 2019
ouvert du 20 décembre 2019 au 20 décembre 2020
************************
nouveaux CDs:
• Interférences
_Cello_Titan (violoncelle et live-electronics ; cello Brice Catherin)
_Reflux-Reformation (percussions et live-electronics ; percussions Tom de Cock)
_Secteurs d'interférences (flûte et  live-electronics ; flûte Erik Drescher)
Compositions et live-electronics : Kasper T . Toeplitz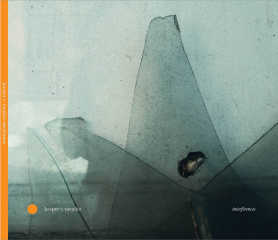 • Formanex 20 years of experimental music
_a box of 10 CD's and 20 years of FORMANEX's (the group set up by Julien Ottavi, Anthony Taillard and Emmanuel Leduc) work in experimental music. Different compositions by people such as AMM, Christian Wolff, Keith Rowe, Ralf Wehowsky, John Tilbury, Phill Niblock, Onnsemble, Seth Cluett, Radu Malfatti, Michael Pisaro, Julien Ottavi and myself.
The CD #9 is all my work, with two pieces, "SZKIC" and "Demonology #11"
the box was released on Mikroton